Here is a last creation : a 125x50cm painted canvas, framed, of Wanaka vintage style sign.
For the one who read the article about "plant pots", I used the same color painting to create a unity in the house. Here is the result :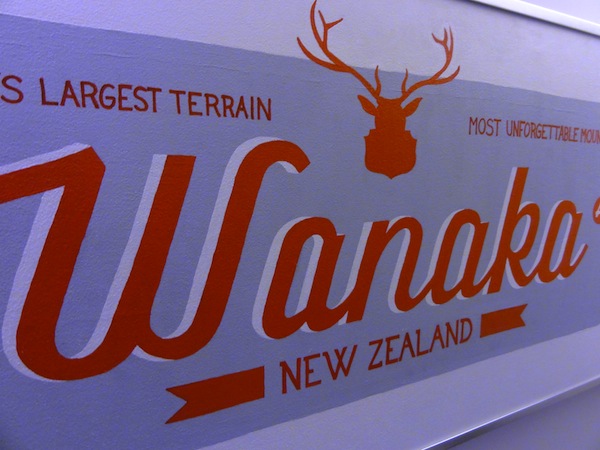 I hope this painting is good source of inspiration for you, if you like it, don't forget to click the "like" button ! Thanks !
I currently bought a new frame where I intend to paint another vintage Wanaka artwork… I'll show you once it will be finished !
See you later !